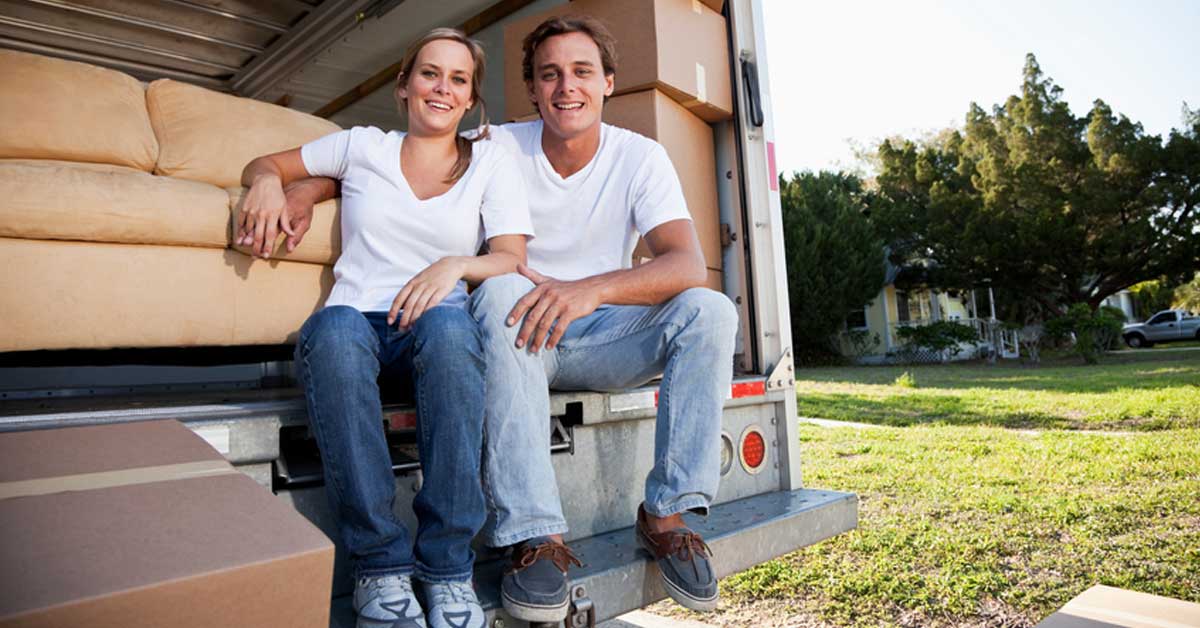 Did you know that in years past, homeowners spent about 4 ½ to 6 years in a home, but now that average is closer to 8 to 10 years?
Well, if you were at the recent Breakfast at Southpark event sponsored by The Charlotte Observer, you did hear that interesting fact and many more from Allen Tate President and CEO Pat Riley. Pat was there to speak to a sold-out crowd of invitees about Charlotte's ever-changing real estate market, what is making it hot, and how long he expects it to continue based on current economic factors and trends.
Believe me, this was MUCH more interesting than high school advanced econ, since now, as a homeowner in the Carolinas, the stats and details can effect my pocketbook, and likely yours, too. So listen up, class.
Breaking it down
Pat packed a load of good information in just an hour, including several surprising facts and figures. For instance, he shared that while housing appreciation  in the U.S. is up overall 5.2% on average, how much it is in your area still depends on where you live, and whether an area is still in recovery from the recession or has moved on into expansion mode. He said that the recession hit the Carolinas about a year and a half later than most of the country and we emerged about a year and half sooner. But that's not half the story of why our area is such a special real estate market.
"In-migration is the biggest driver in our area," Pat explained to the audience still sipping their coffee. "There is big growth in the Carolinas overall (190,000 post recession for the Charlotte increase and 130,000 post recession for the Triangle) , but we need real gross domestic product (GDP) to continue the trend. And the two things necessary for real GDP will be a growth in our workforce and a growth in our productivity. We, along with most of the nation, continue to be held back by regulation, weak trade, capital, and continued world crises."
And remember how we just learned people are staying in their houses longer? Well, Pat says that is one of the things "messing up the food chain." One reason is that despite the tightened regulations in lending, 80% of homeowners are holding a mortgage with an interest rate of under 4%.
"There is no history of this," Pat told us. "In the past 7 years , interest rates haven't increased over 2% over the low of 3 ⅜. " Pat explained that our economy has been running in two lanes, with an ever-increasing need for a third lane to open, but it hasn't. I could see the people around me enjoying an, "Oh, I see how that works" moment. (We didn't have many of those in Econ II back in the day.)
Boom(er) time
Born between 1946 and 1964, the Baby Boom generation now numbers some 76 million people, and 70 million of those are grandparents.
Now think about it. Where do grandparents like to live? Close to their grandchildren. And where are the grandchildren moving to with their parents? In 2015, North Carolina was one of the top 3 moving destinations in the U.S., so that would be a good guess. People moving into now outnumber the number of people moving out of South Carolina. Another good guess. It doesn't take getting an A in Econ class to put it together. Boomers, also attracted by our excellent healthcare and climate, are following their kids and their kid's kids to the Carolinas in droves. And, further bottlenecks the supply and demand in housing.
Those Boomers already living in the Carolinas are another big reason for the low inventory. They are healthier and living longer in houses already paid for. They just aren't all that motivated or compelled to make a move at this point because of the sticker shock of the downsized home.  Nor, unfortunately, when it does come time to sell the house, have they been willing to renovate. Every year they remain in the home they become less motivated so their homes become less current.
So while home appreciation has increased rapidly and significantly in many of our markets, it's mostly due to low inventory, not because of our to-die-for houses. Actually, 41% of all homes are considered undesirable. Buyers look at the necessary updates in an older home and remodeling to get the house up to 2017 expectations, and they turn and run in the other direction.
"People don't want to do that work to get a house updated, opened up and remodeled," Pat explained. "HGTV is not reality TV."
Generation next
Which brings us to (I know you've been waiting for them) the Millennials. This group of go-getters is actually 8 years later in starting their family than previous generations, but now account for 36% of all home sales. They're just settling into their first home.
In general, unless an existing home has an open floor plan, great outdoor living spaces, high quality fixtures, updated kitchen and baths, and includes current technology, buyers, especially our latest generation, are not all that interested.
Pat shared that he had gotten excellent advice some years ago from his Realtor® to open up all livable spaces in his older home and to bring the outdoors in by featuring the outside views. He encouraged all of us who have been in older homes for a while to consult a realtor for advice on our own home renovations.
"So," Pat reminds us, "if your existing home is on the market and not moving in this really hot, non-competitive seller's market, your home is likely over-priced or outdated. Period."
And, you don't need a degree in economics to figure that out. All it takes is a subjective, hard look at your home, and listening to the facts instead of your heart when it comes to selling.
New builds
With some 50-60% of 70-74-year-olds not planning to buy another home and staying put, where can this next generation of homebuyers (and others) put their money? Here's a hint—there are now 900,000 new homes in the U.S compared to historical levels of 1,500,000 homes. New homes have a premium of an additional 17-30%, but because the buyers are willing to build that home they are willing to pay that premium.
The supply shortage continues
So, as long as inventory and interest rates stay low, the market will remain a sellers market in general. Pat gave the homeowners in the audience a lot to think about. Do I need to make those updates to my house now and take advantage of the market? Do I wait to see if the market gets hotter, or is it wise to go ahead and make a move now?
As a buyer, do I need to be more flexible in my requirements and move into a house that may not be move-in ready, but is a great price? Couldn't a Realtor help me negotiate that list price for a new build?
Pat opened up Q&A with the audience and it lasted a good twenty minutes, with everyone still attentive and interested. After all, the Carolinas is one of the biggest economies in the country. Understanding it, and how it impacts the bottom line in our real estate investments is important. I may (or may not) have slept through high school econ a time or two, but Pat Riley certainly had me wide-awake from start to finish.