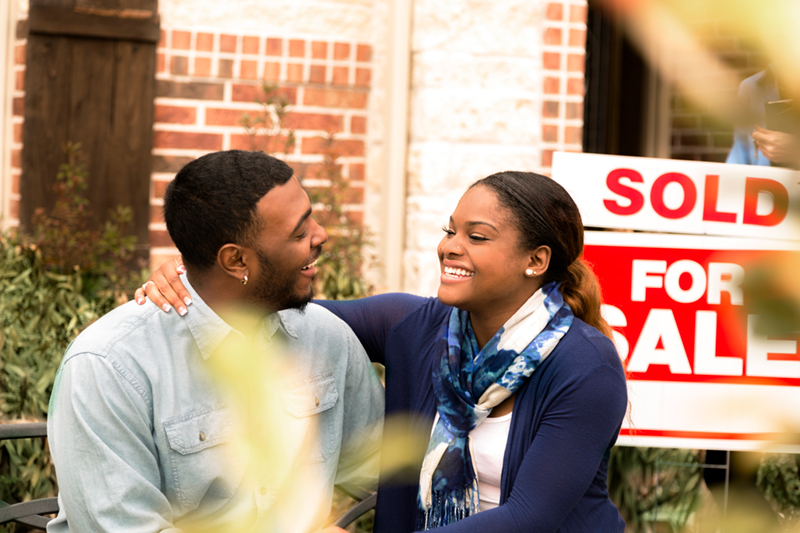 Ah, the fun part–finally. We've got a lot to cover to get you ready to ace the home search process like a pro, so we'll get right down to it.
Step 1. Make your wish list
Wanted: Charming 1950's-style bungalow. Open floor plan, updated kitchen and bathrooms and space for furry friends to roam around outside needed. Must be within walking distance to grocery stores, shopping and restaurants.
When you close your eyes and think about what your future home looks like what do you see? Whatever you desire, write it down–and don't forget to bring this along with you during the house hunt!
Here's some common factors you might want to consider while you create your list:
Style: Is there a particular look and feel you've been eyeing?

Bedrooms/bathrooms: Think about how many you'd need.


Home's proximity to work, life and play: Think about where you spend most of your time and how close you'd like to be in relation to where most of your life happens.

Outside living: Do you dream of rolling acres or is a small patio more your style?

Move-in-ready or a fixer-upper: Are you willing to channel your inner Chip and Joanna Gaines?

Step 2. Identify negotiables and non-negotiables
Compromise–it makes the world go 'round and it also makes the home search process go smoothly. And because no home allows you to cross off every single item on your wish list, compromise is inevitable.

While you're compiling your wish list, note which items are negotiable versus non-negotiable, i.e., if being within 5 minutes of your favorite weekend hangouts is non-negotiable, you won't be happy if you choose a home that meets other negotiable criteria that's a solid 20 minutes away from your favorite social scene.
Another way to approach your wish list is to rank items in order of importance, this will help you to quickly narrow down your choices and keep priorities in check. Don't forget about the little things too–we've know a few good relationships to go down over the lack of double sinks in the master bathroom … just kidding, but just sayin,' it's something to think about.
Step 3. Get your Realtor on board
Share your wish list with your Realtor ®. It's important to have conversations about the home you're looking for before you start the process. This allows for two things: one, you won' t burn up the roads visiting houses that don't meet your criteria and two, your Realtor knows the lay of the land–if you're searching for a particular style in a walkable neighborhood, they know where to find it, and whether or not your expectations are realistic.
Step 4. Hit the road
You've bookmarked over two dozen homes on your phone, but now it's time to put down the phone and get behind the wheel. Armed and ready with your wish list, arrive at each home with an open mind. Find a way to see past the homeowner's collection of ceramic pigs, wall-to-wall carpet and bright pink paint–those things can all be changed.  
Hitting home after home can start to make everything you've seen run together, so don't forget to take pictures and jot down notes during the tour. Once the day's over compile all notes and photos and use your wish list to help guide you as you rank the homes in order of preference.
Step 5: Manage expectations
The latest stats from the National Association of Realtors ®  showed that on average, buyers spent 10 weeks looking at homes and toured at least 10 different homes before making an offer. At the risk of sounding like your mother, we won't remind you about Rome, and how it wasn't built in a day, but we will advise patience. This is a big decision, a decision which takes time, and often has various hurdles to work through, but in the end, it's all worth it.
Next up, we'll tackle making the offer.  If you missed step 1 and step 2, catch up now!