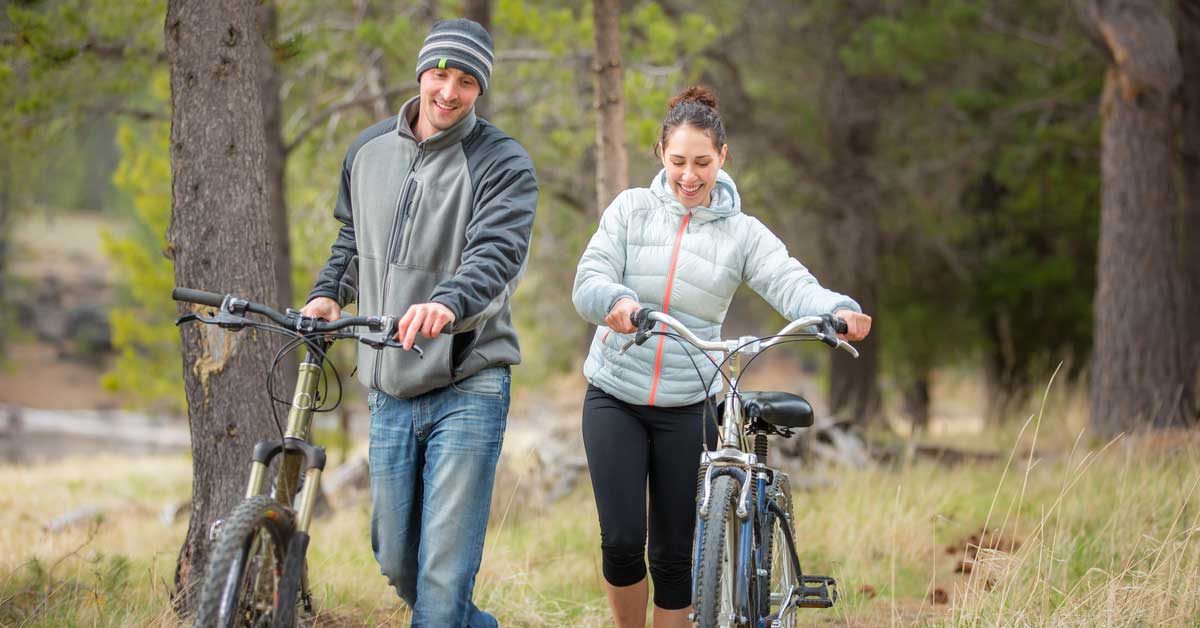 So it's winter in the Carolinas. And yep, our friends and family in more hostile climates make fun of us when we whine, pout and post memes of how much we want to be at the beach with bare feet. Nevertheless, the struggle is real, and winter woes can sneak up on us before we can say "Jack Frost."
Science agrees. According to WebMD, the gloomy and shorter days each winter in much of the country is biologically felt to some degree by an estimated one in four of us, magically ending by April and the coming of springtime weather. For most people, it manifests as the winter blahs, and keeps you in an "I-can't-wait-for-winter-to-end" state of mind. It can also create mild but manageable sluggishness, comfort food cravings and an overall "whatever" attitude.
And, since it IS cold and flu season, healthcare professionals have found there's a greater tendency toward depressive symptoms during and immediately following a viral illness. When you get a cold, your immune system is stirred up in a way that makes it a risk factor for depression.
Peachy. So what do we do to beat this winter blues thing?
First, stop saying you hate winter and thinking about how much you don't like it. Mind over matter works! Instead, embrace "cozy" like our friends in Norway, Denmark and other very wintery countries. Get some good books, good music and good friends, then relax and enjoy good conversation around a fire.
Other ways to stimulate your mood include:
Make your surroundings brighter. It's simple, but true—your body is craving more daylight.
Exercise and get a dose of mood boosting endorphins. Exercise under bright lights for thirty minutes a day and improve your mental health.
Turn on some tunes to get your happy on and your feet moving. How can having a little sunshine in your pocket not get you going?
Plan your getaway. Take a road trip and indulge in a day at the Grove Park Spa in the North Carolina Blue Ridge, or watch the weather and when there's a break (and there almost always is during the Carolina winter), head to the beach or a quaint coastal Carolina town.
Get outside. Your pooch is sure to appreciate a daily walk, as will your waistline and overall mental outlook. Play with the kids at a park, tidy up your yard or participate in a local 5K. Being outside can improve your focus, your mood and stress levels.
Get outside yourself. Helping others who are struggling in the cold due to their circumstances can take your mind off the blues and put things in perspective. Volunteering is a proven way to improve mental outlook and life satisfaction.
Take note. WebMD says about 11 million Americans have a more severe form of winter blues, called seasonal affective disorder, or SAD, typically diagnosed after at least two consecutive years of more intense symptoms.
If you just have winter doldrums, you may not want to get out of bed in the morning, but someone with seasonal affective disorder can't get out of bed. And while many of us may put on 5 or 6 pounds over the winter, with full-blown SAD, weight gain may far exceed that. If this sounds like you, please see your physician who can help you with light devices and other strategies.