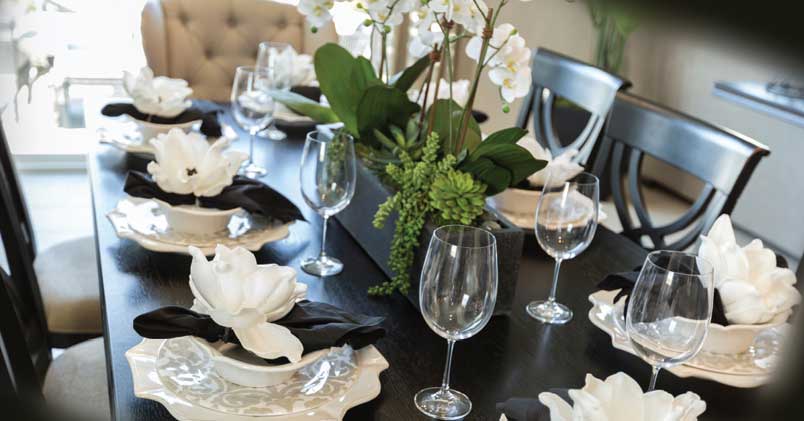 When it comes to selling your home, imagine you're directing a Broadway play, where setting the stage plays a critical role in the story's impact. The right scene can make a big difference to potential buyers.
Just how much of a difference? According to Porch.com, home staging increases showings, helps homes sell faster and in some cases, can boost the sale price.
Barbara Corcoran – the real estate mogul who regularly appears on ABC's Shark Tank –recently told the Real Estate Staging Association that staging is no longer an option; it's essential.
"Nine out of ten buyers start their search online and without home staging, they wouldn't even come to see the house," said Corcoran.
According to the 2015 Profile of Home Staging by the National Association of Realtors® (NAR), staging helps buyers visualize a home as their own and gives the home a higher perceived value. Most buyers said that they would be more willing to walk through a home they saw online if it was staged with furniture, as opposed to empty. It's that kind of positive buyer experience you want to create.
Nearly half of all buyers say that staging makes a home more desirable. So why wouldn't a seller stage a home if it means a faster sale and a higher price?
The answer is generally time and money. But staging doesn't have to be fancy or expensive. It can range from a simple refresh of a few rooms, to a complete overhaul. Or sometimes it simply means removing or replacing furniture or accessories to make the home seem more spacious or appealing.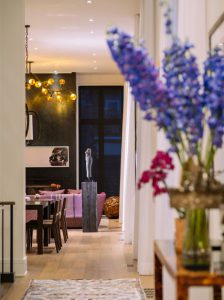 Home stagers typically cost less than a designer, anywhere from $50-$150 an hour. NAR says the average cost to stage a home is $675. Estimates vary, but NAR suggests that for every $100 invested in staging, the potential return is $400, which certainly seems worth it.
For luxury homes priced at $750,000 and above, staging is almost always done when the home is vacant, said Allen Tate Regional Vice President Stephanie Gossett.
"Rooms without furniture actually look smaller," said Gossett. "For larger homes with large rooms, it's especially important for potential buyers to feel the warmth of the home, visualize the space and imagine the way they will live. Staging helps make that happen."
Most stagers will tell you that their top priorities are curb appeal, de-personalizing and de-cluttering a home. According to the NAR study, the living room, kitchen/dining room and master bedroom are the most important rooms to stage.
The latest trend in home staging is "virtual staging", where images of the home are digitally enhanced with furniture and accessories. It's an economical marketing tool – as little as several hundred dollars – to show the potential of the home in the online presentation. However, it's important to note that the home has been staged in the photos to avoid surprises when buyers visit. Likewise, virtual staging should never be used to make "improvements" to the home that aren't really there, like upgrading cabinets or changing tile.
The money you spend on staging is an investment that could mean the difference in selling your home timely and at a price you desire.
"Well-staged homes showcase a home's rooms with appropriately sized and placed furnishings and accessories, allowing buyers to see the home in its best light," said Gossett.