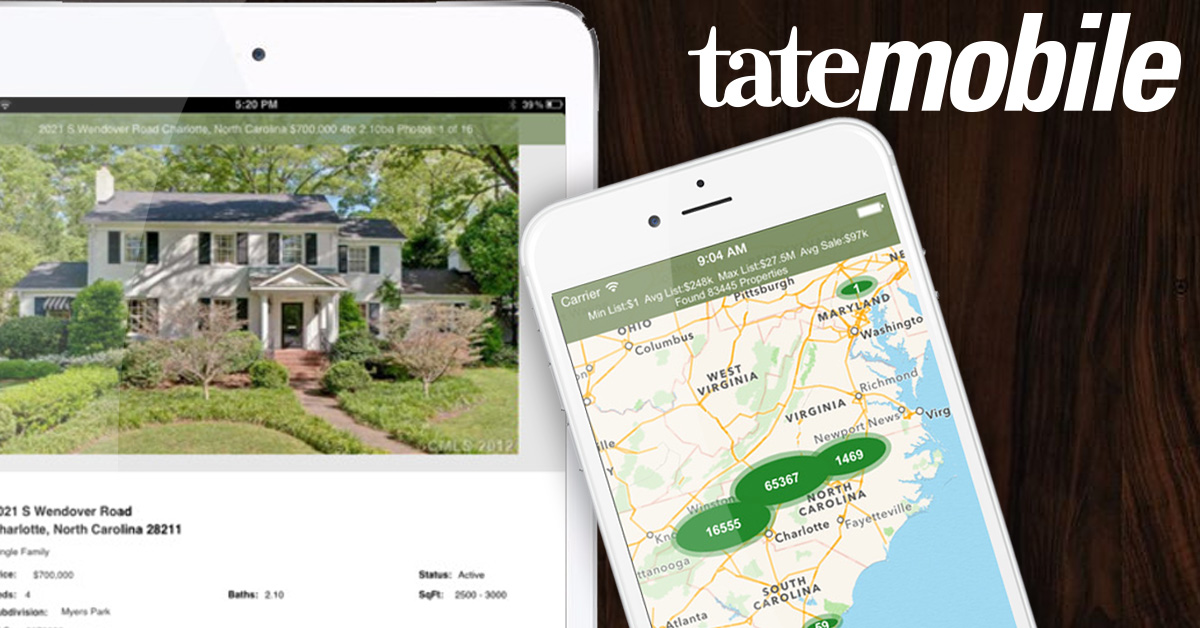 All of us seem to be always on the go. At Allen Tate Realtors®, we understand that, and have created our mobile app, TateMobile, as an easy to use tool packed with the information and features you need to make your home search fun, efficient and successful!
TateMobile brings the power of Allen Tate Realtors to your mobile device and allows you to quickly find homes, and filter by distance and price range. Your search results include distance from your search location, price, number of beds and baths as well as these six not-to-miss features:
Search for Allen Tate agent contact information and office location information while on the go.
Get daily updated listings with data directly from MLS, including full property details and color photos.
Home searches are made easy. Just enter a street name, subdivision, MLS number, property type, price range, bedrooms, baths or open houses.
Keyword search allows you to search for multiple features such as laundry room, garage or corner lot—or exclude certain features.
You can save searches and favorites and share your favorite properties with others.
Find and see properties using Map Search Option that allows you to search for properties geographically and the Touring Feature that automatically centers a map on your geographic location every 5 seconds. Then, get Driving Directions to properties and have a look!
TateMobile is available for iPhone/iPad as a free download at the Apple App Store. The Android MobileTate app is a free download from Google Play Store.
Or, go to our website and use the QR codes and download TateMobile now and get moving.
Sara Spencer
Vice President, Operations
Allen Tate Companies