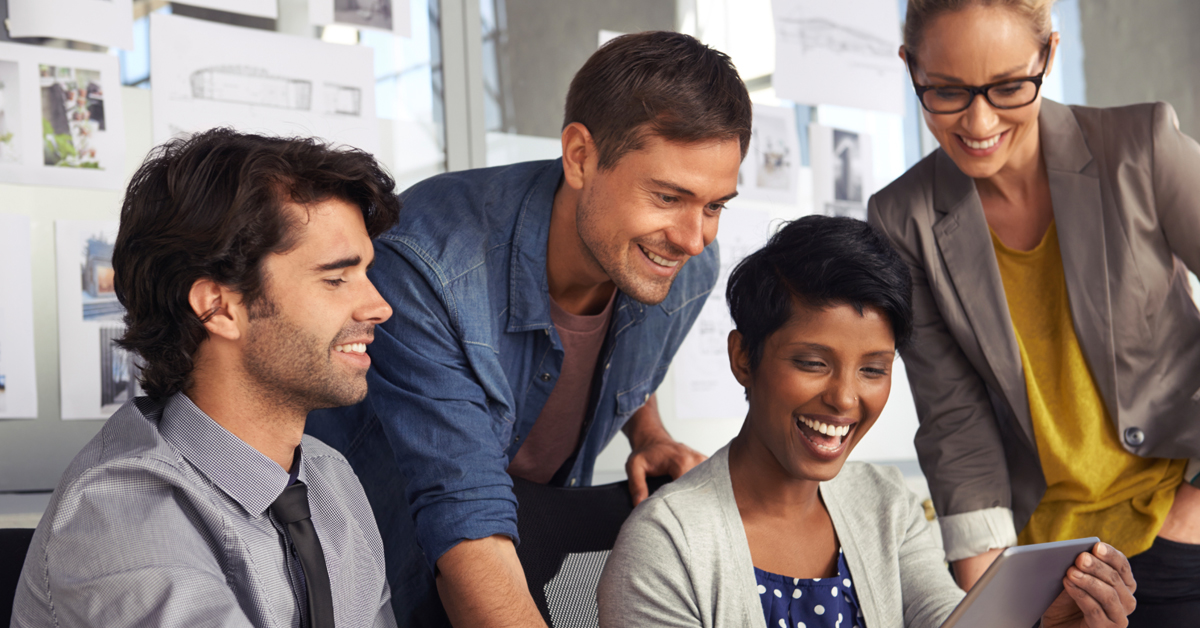 In recent months, I've talked about how our Strength and Vision make the Allen Tate Companies different from other real estate firms. But I've saved the best for last.
Our People make us different.
Sure – every company will tell you how special their people are. But in real estate, our people ARE our company. That's because every single interaction and transaction directly involve our people – our Realtors®, our leaders and our professional staff.
Whether we succeed or fail as a company is 100 percent dependent on if our people exceed customer expectations and deliver excellence in everything they do.
Our People are experienced leaders. Our leadership team is comprised of 75 executives with more than 1,600 years of combined experience in real estate, construction, business and a host of other professional areas that make them capable, valuable leaders, trainers and mentors.
Our People serve the industry. More than 40 Allen Tate agents serve the real estate industry through local, regional, state and national leadership positions. Dozens more serve on committees and help with industry initiatives.
Our People are smart. In 2015, Allen Tate Realtors completed 8,976 classroom and online courses, including our exclusive Winner's Edge training program for new agents. As a company, we are committed to providing exceptional professional development opportunities to help our agents learn, grow and succeed. And many are company-paid.
Our People are generous. Through Tate Cares, our associates donate time, energy and money to benefit countless organizations. We serve on non-profit boards, volunteer and donate supplies. Last year, more than $104,000 was contributed to benefit arts, culture and history and United Way organizations in our 41 local communities in North and South Carolina. An additional $129,000 was raised from our annual FUNday events to benefit public education. We're different because we make a difference.
Our People are our partners. In addition to partnering with more than 1,500 agents, Allen Tate partners with outstanding community organizations like the Carolina Panthers and the Charlotte Knights. These quality relationships strengthen our brand and showcase our excellence throughout the communities we serve.
I couldn't be more proud of our visionary leaders, professionally trained Realtors and talented support personnel, who work together to deliver exceptional outcomes for our customers.
To learn more, visit different.allentate.com.
Pat Riley,  CEO and President, Allen Tate Company