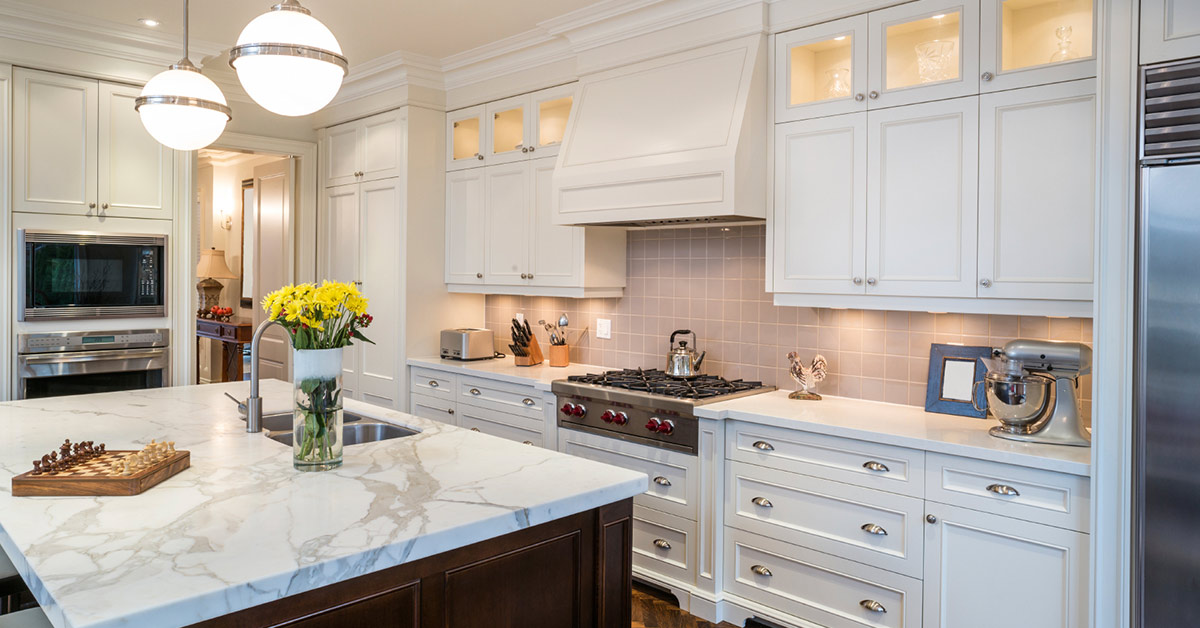 According to houzz.com, lighting is one of the kitchen trends to watch for in 2016. Designers usually agree, and say that your kitchen should have the three distinct lighting types: Task, accent and ambient. Does your lighting scheme include all three?
Take it to task.
Task lighting helps you perform KP duties such as chopping and cleaning, and is most often found above islands and sinks or counter space. Ideally, task lighting can be turned off separately from other kitchen lighting when not in use. Under-cabinet lighting is relatively inexpensive and a fairly easy DIY project. Four popular styles  are rope, fluorescent, halogen and xenon.
Accent savvy.
If you would like to highlight anything or any area in the kitchen, draw attention with a special accent light. You can also create a dramatic focal point with in-cabinet accent lighting. Decorative lighting comes in the form of dramatic chandeliers, pendant lights and other eye-catching fixtures. The key is to keep in proportion to the size of your kitchen and the area you want to show-off. The style options are endless, but Progress Lighting says the top design trends for 2016 are:
Handcrafted elements, including painted finishes, antique mirrored glass, modernized scrollwork or hand-bent arching forms.
Warmer metals such as bronze and gold tones. Mixing metals is gaining in popularity.
Nautical lanterns that make a statement above kitchen islands. Since navy is a top color trend for 2016, incorporating a nautical twist is popular.
The industrial trend, still growing with vintage electric design elements.
A retro look in the form of prismatic glass and fabric shades as well as, get ready for it, brass accents.
Overall ambience.
Ambient lighting is created by all the different sources of light in your kitchen, including natural daytime lights. Think about how you can best combine your task and accent lighting with overhead recessed can lights for the best ambient lighting. Putting your lighting on a dimmer allows you to set the mood in the kitchen when using the room for entertaining or dining.
If you are thinking of listing your home, a well-lit kitchen could highlight for buyers the great appliances and finishes you've already incorporated into this well-used, well-loved space, and put it ahead of other comparables in your area.
By: Susan Larkin (Vice President, Marketing & Public Relations)