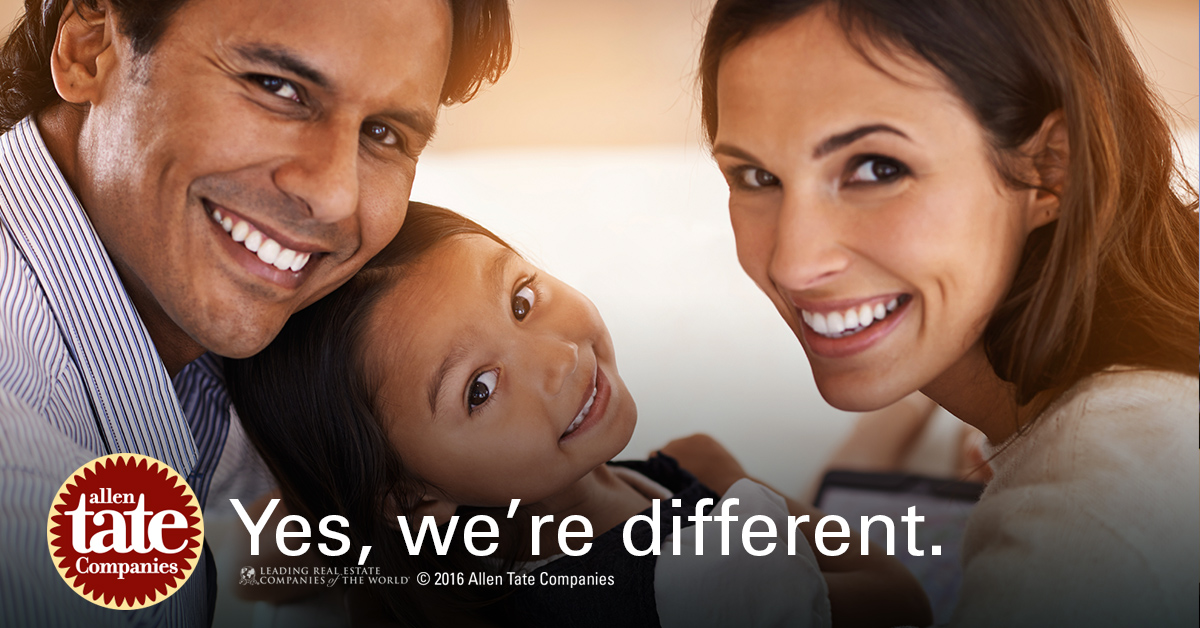 Last month, I shared with you how our Strength made us different from other real estate companies. But that's only the first chapter of our story.
We're also different because of Our Vision. Let me tell you how.
In 1957, when Allen Tate founded this company, he had a vision: to provide our clients with exceptional customer service and a one-stop shopping experience – with choices.
That's because customers want to be valued; they want convenience; and they want to have a voice in the important decisions associated with homeownership.
Today, the Allen Tate Family of Companies proudly deliver that very vision, helping customers through the entire homeownership life cycle.
Our flagship, Allen Tate Realtors®, offers more than 1,500 Realtors working from 41 convenient neighborhood locations. Our agents strive to deliver exceptional customer service with every home sale or purchase.
Our mortgage company, Allen Tate Mortgage, is a mortgage banker – which means they offer many choices of loan programs and products AND fund the loans. That means faster processing and closings. In 2015, Allen Tate Mortgage closed 1,554 loans totaling $303 million.
Our insurance company, Allen Tate Insurance, offers choices from many insurance carriers – which means the best coverage and the best service at the best price. Allen Tate Insurance serves more than 12,000 customers with more than 24,600 policies.
Our new homes division, Builder Services, represents 45 builders throughout the Carolinas to market new home communities.
Our title company, Master Title Agency, works with more than 130 attorneys statewide and issued more than 5,000 residential and commercial policies in 2015.
Our relocation division, Allen Tate Relocation, connects clients with qualified real estate companies and agents around the world through our referral network, Leading Real Estate Companies of the World®. Last year, Allen Tate Relocation generated nearly 2,400 home closings through our worldwide relocation connections.
Our warranty partner, 2-10 Home Buyers Warranty, offers warranty protection to Allen Tate buyers and sellers. In 2015, 2-10 issued 4,237 new warranties and paid claims totaling more than $978,000 for major home systems and appliance repairs and replacements.
I'm very proud of our Family of Companies because their activities every day make up our A+ difference.
To learn more, visit different.allentate.com. And look for another chapter of our story here in the coming weeks.
Pat Riley,
CEO and President, Allen Tate Company