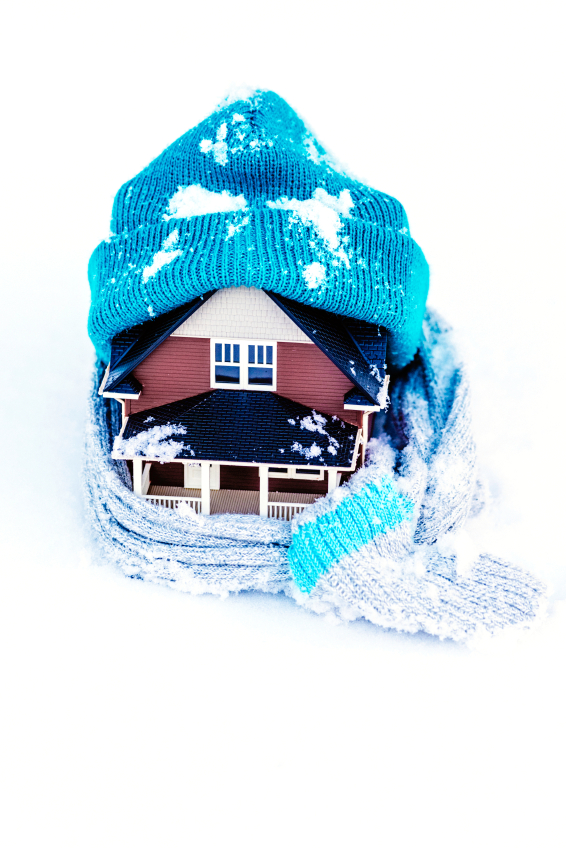 Although our winters are short and relatively painless, the Carolinas can still experience big ice storms and usually some measure of snowfall. With temps dipping into the freezing mark soon, make sure your home is winter weather ready.
Outdoors
Start by cleaning the remaining leaves from your gutters so that standing water doesn't freeze and create dangerous icicles or collapse from the weight of the ice.
Take down any dead or dangerous tree limbs that could damage your roof or gutters, or are hanging over a sidewalk or street.
Turn off the water supply to outdoor spigots and sprinkler systems, unhook any hoses, and then drain them.
Caulk around windows and doors to seal any gaps.
 If your house is on a foundation, close all foundation vents to prevent cold air flow under the house with freezing temperatures. By closing the vents you prevent freezing pipes and better heat efficiency in your home.
Indoors
Reset your ceiling fans to a clockwise direction so they push hot air at the ceiling down toward the floor.
Make sure your windows and doors are sealed tight. If you find gaps, use budget-friendly weather stripping tape and draft guards to keep the wind out and the heat in.
Check or install insulation in your attic floor and basement ceiling to keep it cozy throughout the house.
The US Department of Energy says you can save as much as 10% a year on heating and cooling by simply turning your thermostat back 7°-10°F for 8 hours a day from its normal setting. Install a programmable thermostat and save money by adjusting the temp down in the winter (and up in the summer) when you're not in the house.
Consider an energy audit to help identify even more ways to make your home safer and more efficient for the winter months to come.
Tony Jarrett
Regional Vice President, Triad and Vice President of Operations, Allen Tate Companies