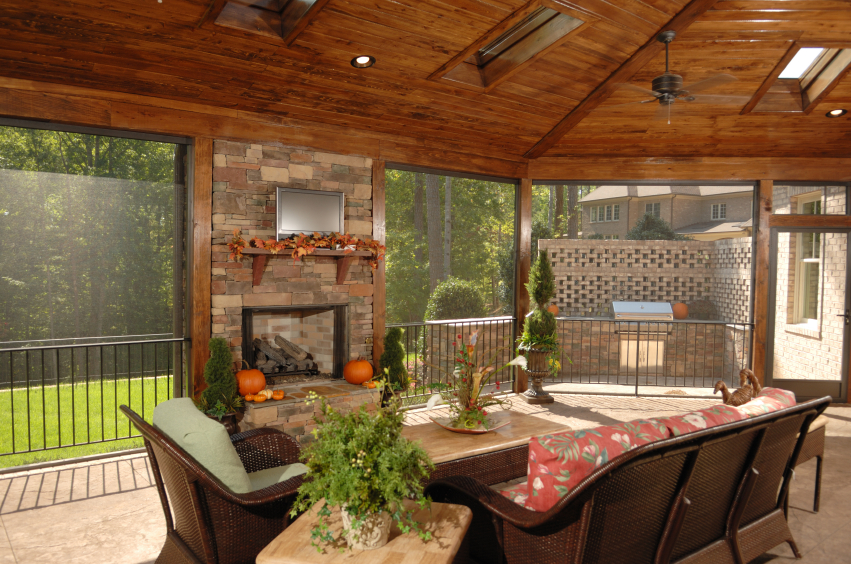 As we enter into our newest phase of housing trends, we are seeing a desire from buyers for alternative living spaces. Areas such as mud rooms, home offices, in-law suites, fitness rooms and mechanical rooms are among those "new" spaces that have become requirements for some home buyers.
According to the American Institute of Architects' Home Design Trends Survey for Q2 2015, the top request from home buyers for special function areas is outdoor living spaces.
Overall, we are seeing a decrease in demand for the interior square footage – but buyers are taking it outside. Empty nesters in the South are seeking outdoor spaces with screened-in porches, hot tubs, fireplaces and TV's. The spaces are not necessarily large, but they are private and well-equipped.
Transferees – as well as retires – to the South are discovering that less inside means more on the outside. Losing a formal area or two inside (which are seldom used) allows buyers to splurge outside and enjoy these areas year-round.
Normal trends still follow, with the higher the price point, the higher level of finish in these extended living spaces. We are even seeing "window walls" that disappear and bring the indoors out or the pool practically in the family room!
So whether you're moving into your McMansion or downsizing to your empty-nester cottage, the options and layouts for your outdoor living spaces are endless.
Click here to explore some great options for outdoor living.
Mike LaRuffa
President, Builder Services Inc.