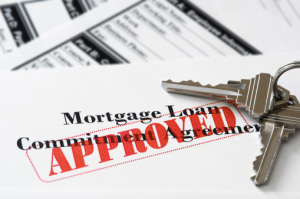 The "spring" real estate market has certainly started early this year, and we're seeing lots of buyer activity. And with tight inventories in some markets, we are also seeing a resurgence of multiple offers.
So what can you do, as a buyer, to make your offer stand out?
The answer, indisputably, is pre-approval. This requires you as the buyer to gather all required documentation upfront and complete a full application – as you would if you had already found a property.
Pre-approval is particularly important if you are a first-time homebuyer – and that's 33 percent of today's buyers, according to the National Association of Realtors 2014 Survey of Buyers and Sellers.  But the paperwork required to get a mortgage is a turn-off for 27 percent of first-time buyers. Why not get a jump on this step – and gain a competitive advantage when making an offer to purchase?
At Allen Tate Mortgage, our pre-approval process includes a review of your completed application and all documentation by our underwriter, who is the decision maker on mortgage loan approval. When you are pre-approved through this process, the only typical requirements when you find a home to purchase is a fully executed contract of sale and acceptable appraisal. The pre-approval is good for 90 days, which gives you ample time to shop for your dream home and make a competitive offer.
Note: A pre-approval is different than a pre-qualification, which is typically an application and a review of your credit reports by a loan officer. While pre-qualification is a great starting point and gives you an idea of how much home you can afford, a pre-approval puts you in a much stronger position to make an acceptable and desirable offer.
For more information about pre-approval, talk to an Allen Tate Mortgage Consultant.
Lisa Green (Vice President of Loan Origination)
Allen Tate Mortgage NMLS# 79543
Loans available in NC/SC
*Some restrictions apply and all loans are subject to final approval