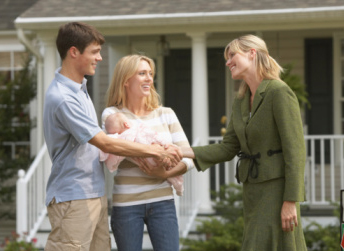 Recently, an article was published in our local newspaper about the success of one of our high-end custom home communities and the resurgence of this segment of the new home market. It was a well-balanced article, highlighting the builders, developer, sales team – and even a human interest side about a particular family that purchased there.
I was extremely proud of the article, and equally proud of team of people profiled. This segment was, by far, the hardest hit in the new homes market. Casualties were severe in the custom world during the "Great Recession." The majority of high-end and custom builders were forced out of business; lots went back to the banks; and buyers (if there were any) could not find financing. Now this part of the new homes world has recovered and is well on its way to continued success.
While celebrating this success, I could not help but think about the opposite end of the new home spectrum: entry-level homes. This segment of the new homes market once made up one-third of our sales volume – but today, far less. The question begs, if the very high end of the new homes market is thriving, then why not the low end?
That's a simple question with a complex answer. There is a lack of lots to build this product on. With land and development costs skyrocketing, it's extremely difficult to produce a ready-to-build lot for an affordable product. Layer on rising construction costs and labor, increased government regulations and more stringent credit guidelines and there we have it: entry-level gridlock.
So while we can bask in the sun and be thankful for the resurgence of our thriving high-end market, we have our work cut for us on our entry-level new homes market. Collectively, developers, builders, bankers and our federal government need to put their hands together and work towards a resolution.
The new homes market has historically been built on the stepping-stone theory of starting out with an entry-level home and later, moving up to the next tier. It's critical that we get this progression back on track.
Mike LaRuffa
President, Builder Services Inc.